INTERVIEW: Maggie Lindemann Is Out To Inspire The Next Generation Of Women
Maggie Lindemann is more than just a pretty girl... at least that's what her new single "Pretty Girl" has told us.
She's out to make a stance for every woman and young girl out there and the message is simple: You're more than just your physical appearance.
This young LA girl gained a massive social media following on Keek for her singing.
That's when her now manager, came to discover her on Instagram. There he saw a star in waiting and that's when she moved to Los Angeles to persue who music career.
The rest, they say, is history.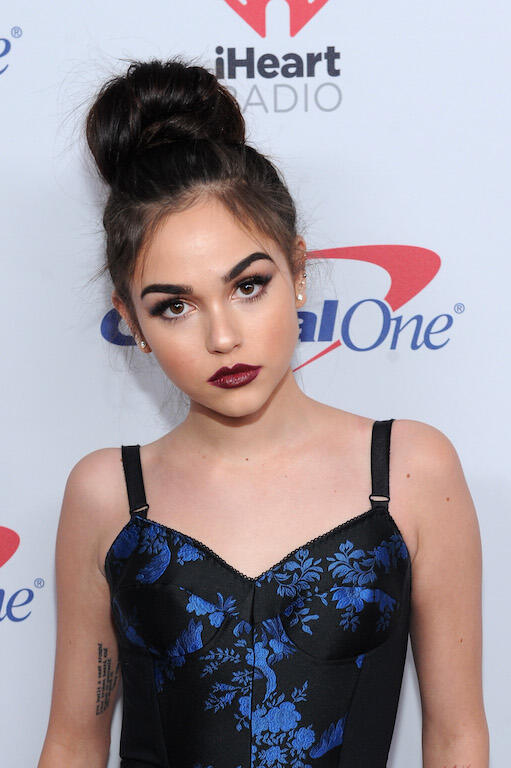 We caught up with Maggie in Phoenix, AZ at 104.7 KISS FM on her radio tour to discuss what inspired her to write, why she loves the music she does and what she hopes for in the future.
"A lot of people look at me like I'm just a picture. I wanted people to see that there's so much more to me than just that."
When thinking about her fans, Maggie is serious about spreading the idea of acceptance and loving yourself for who you are.
"I just want them to feel empowered and feel like 'yeah I am more than just my physical appearance' and I just want them to be motivated to be true to themselves"
After discussing how her music came about, we wondered who she would be interested in collaborating with. The answer was both fun and exciting for everyone!
Could you imagine?
"I love doing my own thing and being able to make my own music but I would love to collaborate with some people I've always looked up to. Maybe like, Ariana Grande... I always say Spooky Black cause I feel like that would be cool 'vibe' song. I think Ariana Grande would sound cool with my voice"
This 'Pretty Girl' is far from being just a picture on Instagram... she's working on a movement. So far it's looking up and we hope to see how far it goes.
Get it girl!